Lawn care can be confusing. It's hard to know what to do, when to do it, and how to do it.
Atlanta Scapes makes caring for your turf easy. We offer simple programs and communicate the needs that your lawn has on a regular basis. These programs can be tailored to include fertilizing, weed/pest control, and mechanical practices to achieve the goals you have for your property.
Feel free to contact us to build a program specific to your property and objectives.
Turf Management Services Supplemental Applications:
• Fungus Control
• Nutsedge Control
• Organic Fertilizing
• Surface Insecticide
• Mole Baiting/Trapping
• Lime & Gypsum Applications
• Food Plot Preparation/Planting
• Tree & Shrub Applications
Seasonal Programs:
• Customizable Fertilizer & Weed Control Programs
• Blanket Weed Spray Applications
• Grub Control
Turf Building/Renovation:
• Fall, Dormant, and Spring Seeding
• Core Aeration
• Verticutting/De-thatching
• Sod Installation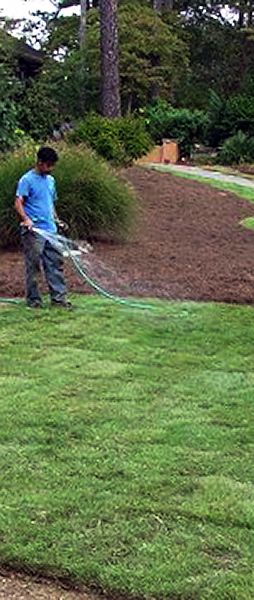 Contact us to get a free estimate for a project or to enroll in one of our maintenance programs.