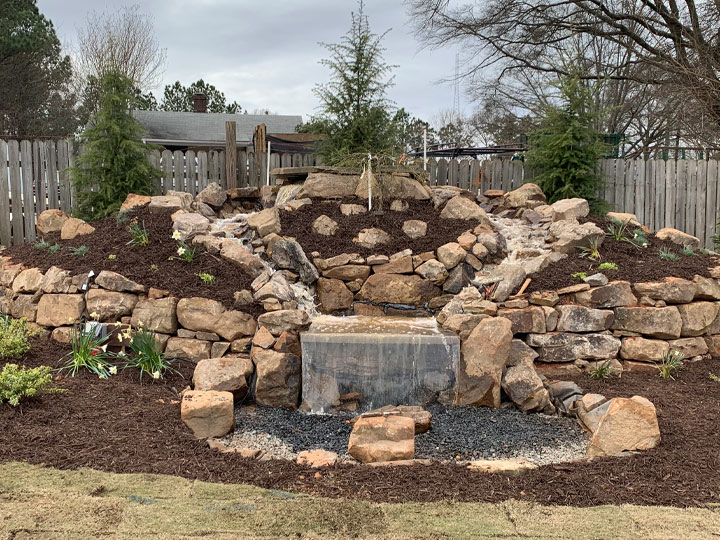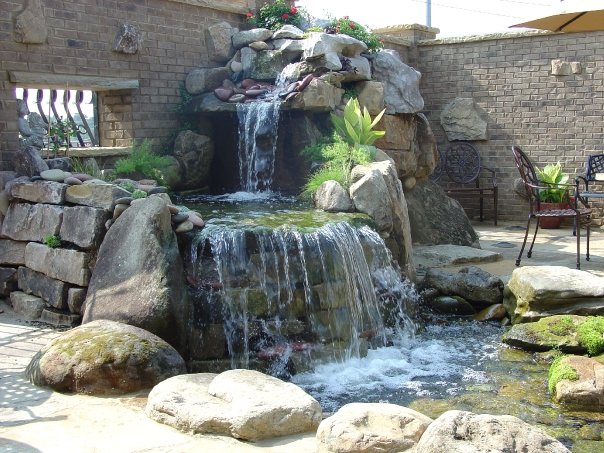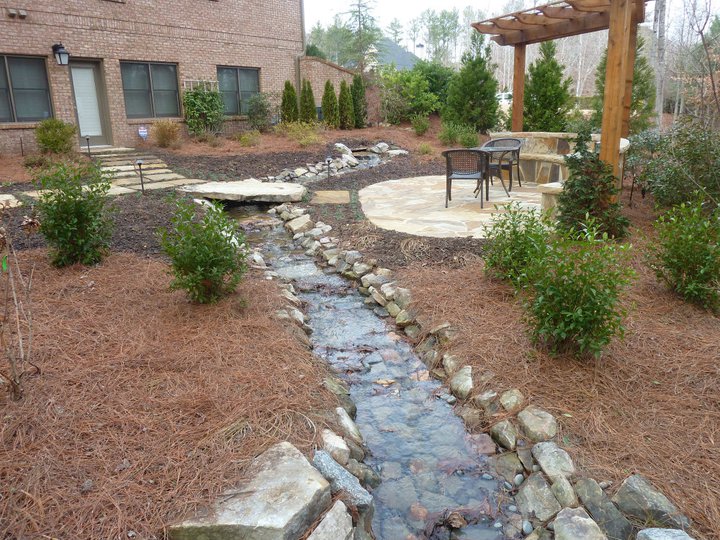 Atlanta Scapes specializes in creating custom water features. Water features can be as simple as a small vase structure to a several thousand gallon Koi pond with 2000 pound boulders inset with a large set of falls.
Water features that cooperate with nature usually end up being inherently low maintenance. Let us help you create artificial ponds, waterfalls and water gardens which can greatly enhance the real estate value of your property, and look great with aquatic plants and fish added. Water features also attract birds to the landscape.
The soothing gurgling of such water features is ideal for patio and backyard relaxation and for contemplative gardens.
Some of our water features include:
• Ponds
• Water Falls with or without pond
• Water Fountains
Contact us to get a free estimate for a project or to enroll in one of our maintenance programs.