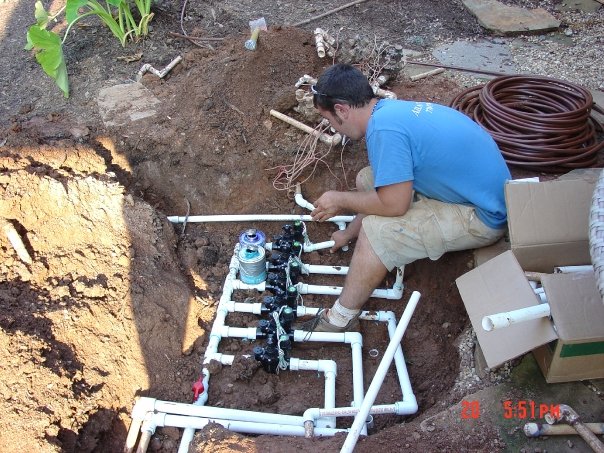 Proper irrigation is a vital component to sustaining the health of your turf, plants, and trees. To achieve this goal we encourage our customers to perform regular maintenance and adjustments to their systems. In addition we perform the mandatory state and local requirements such as backflow testing.
Regularly monitoring and adjusting your system may increase the efficiency of your water usage and prevent small issues that your system may have from becoming larger problems.
Irrigation Services
• Spring Turn On
• Monitor/Adjustment
• Backflow Testing
• Fall Winterization/Blow out
• Repairs/Troubleshooting
• Installation of Turf & Drip systems
Contact us to get a free estimate for a project or to enroll in one of our maintenance programs.