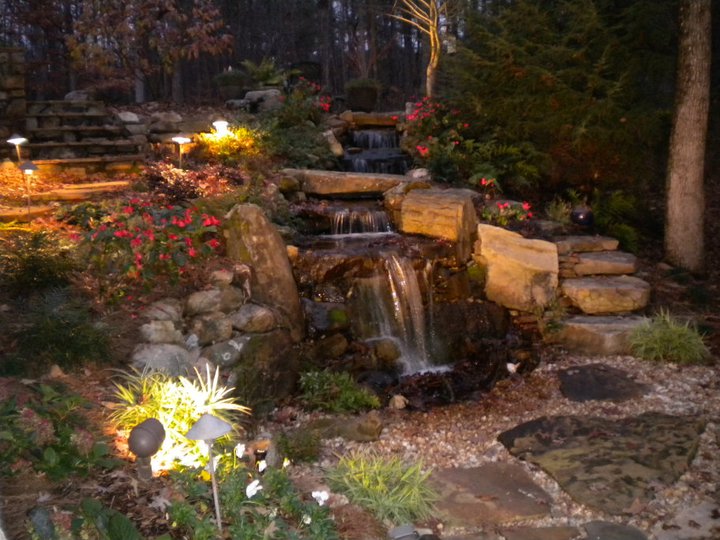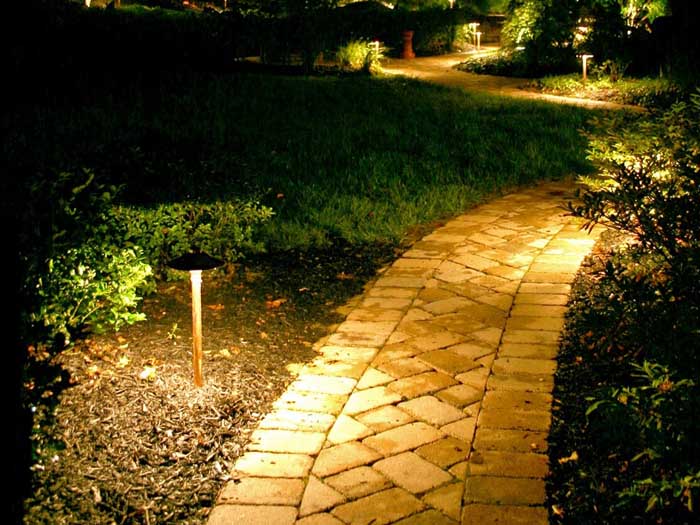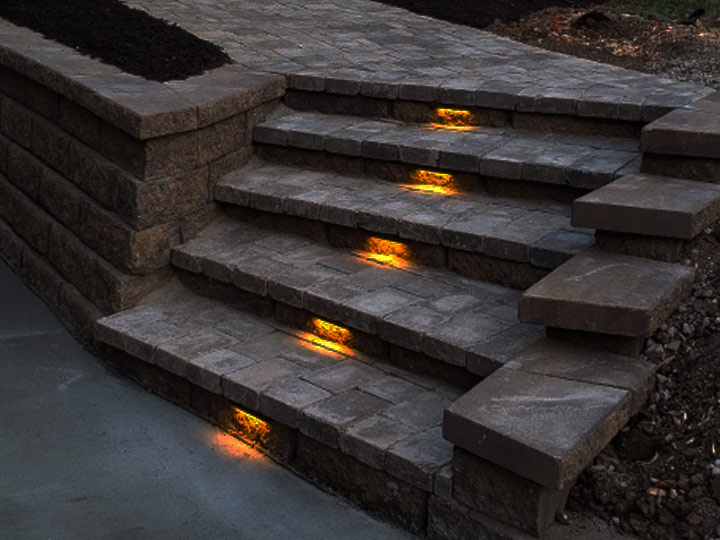 Landscape lighting enhances the aesthetics of your home while adding visibility and security. Atlanta Scapes will design and install your landscape lighting needs.
It can give you new usable space that would normally be lost to the nighttime darkness. It can make an average area look like a work of art. And done properly, it can bring a sense of warmth and intimacy to any space.
Outdoor lighting doesn't have to be expensive. We can create or locate some of the most exotic outdoor lighting fixtures you can imagine. Or you may need nothing more than a simple citronella candle or lantern. It all depends on what you're trying to accomplish with it.
Low voltage lighting using LED fixtures is available and it saves energy while providing the illumination you need.
• Up Lighting
• Down Lighting
• Wall Wash Lighting
• Area Lighting
• Spotlighting
• Shadowing
• Silhouetting
• Security Lighting
• Pathway Lighting
• Moonlighting
• Water and Pond Lighting
• Step Lighting
Contact us to get a free estimate for a project or to enroll in one of our maintenance programs.